FRANK ZAPPA MEMORIAL SCULPTURE

Here are images of a 4-foot model of the Frank Zappa Sculpture Memorial.
This sculptural tribute was originally inspired by Mr. Zappa's unique individuality and to his vast variety of musical compositions.

This is one of a number of sculptural tributes by Mr. Keropian dedicated to unique Americans.
It will eventually be enlarged to monumental scale and place somewhere in the USA, where we desperately need one.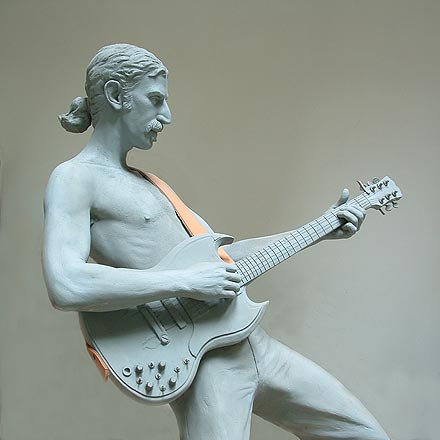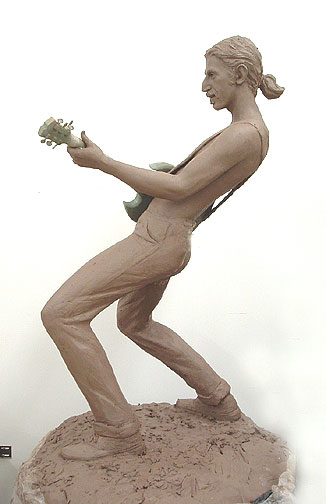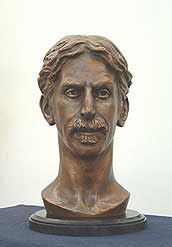 THE PROCESS:

To create the Frank Zappa Figure Sculpture: An armature of wire and piping was used to support the clay somewhat like a skeleton.
The first priority was to establish the movement of the figure by bending the armature respecting proportions.
The clay was applied; building up to cover the armature without losing the skeleton underneath,
points were located at the joints adjusting the proportions to the figure where necessary.
Then more attention was directed to the application of the bone structure, muscles and the figure's anatomy.
Finally details were modeled into the head, hands, clothes etc.
A mold or negative must be made off the clay to capture all the detail and retain the shape of the figure.
Click on the picture below if you want to see the moldmaking process.